In the fall of 1863 a small group of Carmelite nuns from Baltimore, Maryland arrived in Saint Louis on October 1. Their mission was to pray for priests.
Bishop Peter Richard Kenrick expressed a desire to have a foundation of Carmelites in his diocese of Saint Louis. Mother Gabriel Boland accepted the invitation. On September 29, 1863 five sisters began their journey to Saint Louis. Little is known about their travels or about the sisters themselves. They were: Mother Gabriel, Sister Alberta, Sr. Agnes, Sister Bernard, and Sister Mary Catherine, an out-sister. Archbishop Kenrick met them and took them to their new home at Calvary Farms, just north of the City of Saint Louis.
At this time Saint Louis had four orders of religious sisters dedicated to active apostolates. When Archbishop Kenrick was asked why he wanted an Order that did nothing but pray, he responded, "I have a number of orders for the works of charity and eduction, but I want an order that will pray forever for my priests."
For fifteen years the sisters lived at Calvary Farms. There were many suffering and hardships as well as joys. The nuns attempted farming but were unsuccessful since they were not accustomed to such work. Although their location was highly suitable to the silence necessary for contemplative prayer, it left the sisters isolated because there was no public access.
In 1878 the Carmelites moved to a monastery which had been built at Eighteenth and Victor Streets in the City of Saint Louis. The monastery comprised one city block surrounded by a fence. Within were the monastery itself, a chapel, a garden, vineyard and an area for a cow and some chickens.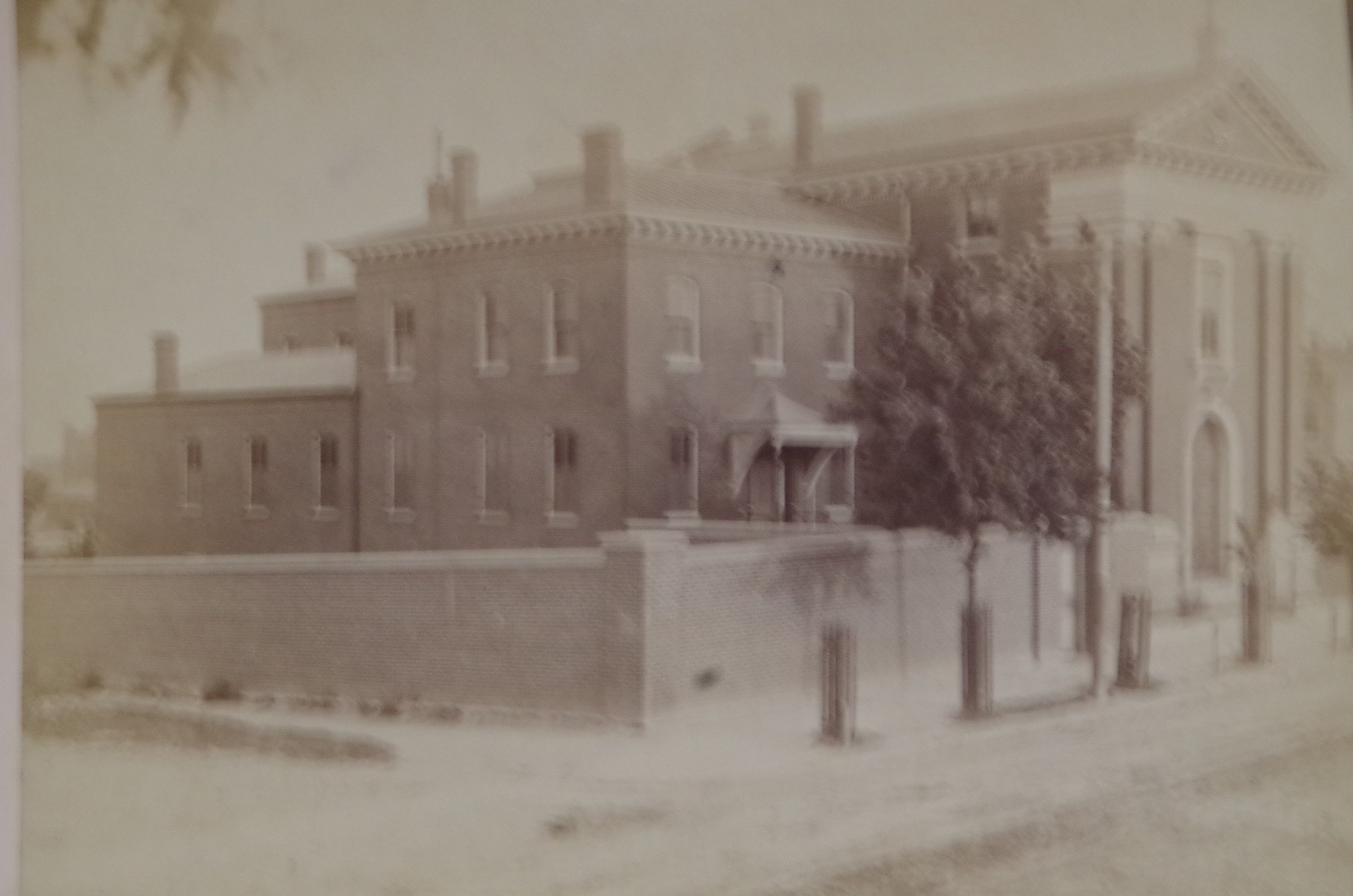 In 1887 they moved to 18th and Victor Streets, the first Carmelite monastery west of the Mississippi river.
The nuns settled in and lived their hidden life on Victor Street until 1928. They baked their own bread and took in sewing and other hand work. During this time a number of changes occurred in the neighborhood which had been a residential area when the sisters arrived. By 1916, the neighborhood had changed a great deal. The Prioress wrote to a benefactor about some of the problems the sisters faced: "This neighborhood, as you know, is fast becoming a thing of the past as a residential district. One by one, the good neighbors who have been kind to us, are gradually leaving and moving out to the West End of the City. We get very little alms—many days in a month, nothing at all. Then, too, we have right near us a noisy saloon….Also, the new free bridge is about completed and this vicinity will soon be nothing but a manufacturing district—so all the sisters feel the matter of our having to move."
However, it would be another ten years before the nuns found suitable property in what is now the suburb of Ladue. Fourteen acres became available when Samuel and Lily Haas sold their home in what was then known as Deer Creek Village. The area was primarily farm land. The location was idyllic for the sisters. In November 1926, the nuns purchased the property, and in the following two year the main residence was razed and a new monastery and chapel constructed, the same which stand today